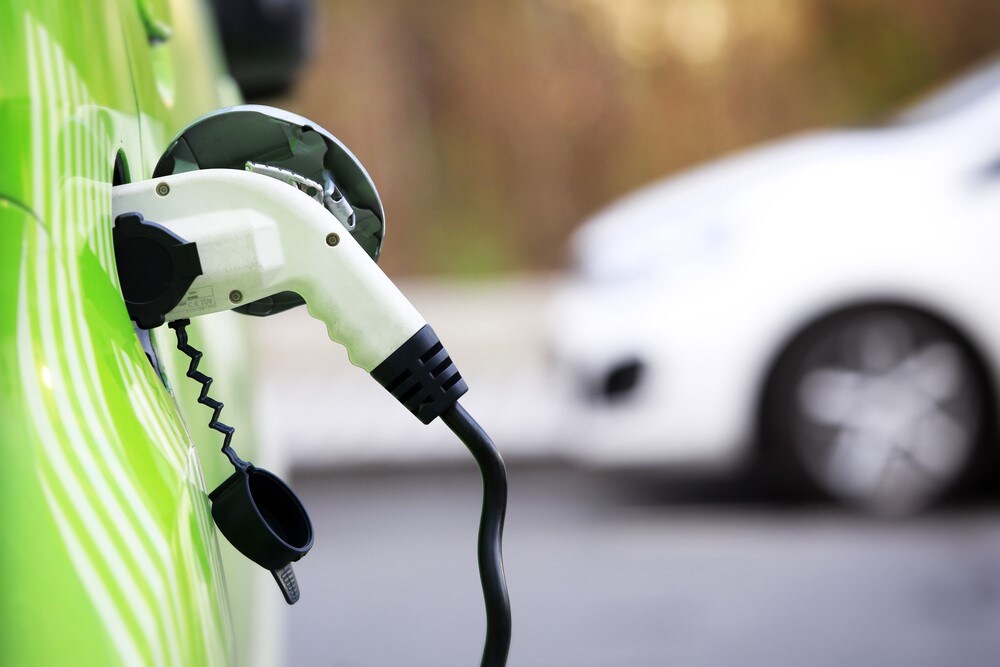 Half of America is counting down the days until all-electric vehicles take over the road. In fact, within 15 years, it's expected that battery-electric cars will make up the majority of all vehicle sales. Of course, making the switch from fossil fuels to electricity is like switching to decaf when all you've drunk for the last 20 years is caffeinated. That is to say, it takes a lot of getting used to.
Is it worth it? You bet! The advantages of owning an electric car far outweigh the disadvantages, even outside of a vacuum. Buying an electric vehicle will save you money, save you time, and save you headaches.
Pros
Federal Tax Incentives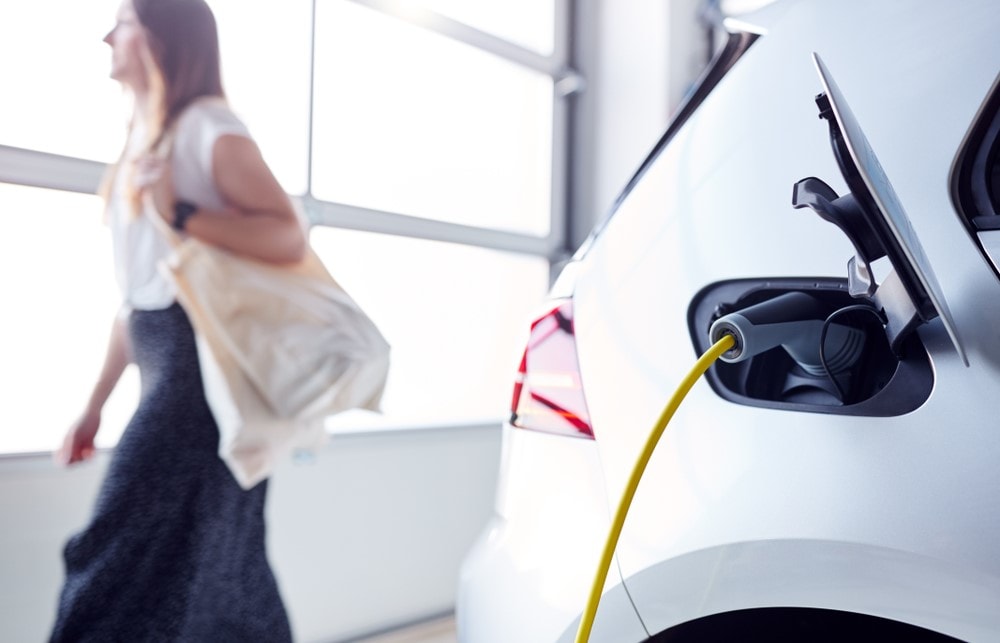 As of December 2021, battery-electric vehicles, including the
2022 MINI Electric 2-door
, are eligible for a full $7,500 federal tax credit, while select plug-in hybrid cars, like the
MINI Countryman PHEV
, may qualify for partial credit. MINI and virtually all EV manufacturers, with the exception of Tesla and General Motors, have vehicles that qualify for some sort of electric car tax rebate.
View the full list of EVs here, or speak with our MINI dealership in Miami for assistance.
State Incentives
In addition to federal tax credits, you may also be eligible to receive state or local rebates on your EV purchase. This may come in the form of EV charger discounts, off-peak electricity rates, and others. Search for electric vehicle incentives in your state
here
.
Fuel Savings
It costs a lot to fill up a car. If you drive an average compact car 15,000 miles annually, you'll spend close to $2,000 on unleaded every year. Taking an average electricity cost of $0.125 per kWh, a comparable electric car would only cost $600 to charge up annually. Just imagine all you could do with an extra $1,400 a year!
Reduced Fees
In many cases, registering an electric vehicle may be cheaper than a fossil-fuel counterpart. Auto insurance rates may also be lower.
Easy to Maintain
Because electric vehicles don't use an engine, they require much less maintenance. You won't need to change oil or anything of the sort; just keep up with tire rotations, brake checks, and your
routine auto maintenance
. This makes electric cars great for younger people who have better things to do than wait in a service center waiting room.
Click to schedule MINI service in Miami.
Home Charging Options
Back in the day, charging your electric car at home took a fortnight (or just about). Today's EVSE or EV charging stations are much quicker. For instance, with a Level 3 Fast DC Charger, you can boost a MINI Electric battery up to 80% in just 36 minutes. Most people will opt for a Level 2 home charger, however, which can fully charge the MINI Electric in 5 hours.
Advancements in EV charging capability are sure to come, as well, which should make charging an electric vehicle at home much easier.
HOV & Carpool Access
Depending on your state, you may qualify for a free or heavily-reduced HOV/carpool sticker or decal.
No Emission Inspections
Although Florida does not require emissions inspections, over two dozen states do, in some form. With an EV, you're essentially emission-free, which means you won't be required to get an emission inspection.
Reduced Carbon Footprint
If every American driver switched to electric vehicles, it would cut the country's CO2 emissions by anywhere from
7 to 10%
. That's a massive 33% reduction, as fossil-fuel vehicles account for nearly 30% of U.S. carbon emissions.
More Used Electric Vehicles Available
A decade ago, you'd have to buy a new electric vehicle to get the benefits outlined above. Today, you can find lots of great pre-owned electric cars at local auto dealerships and car lots.
Search our used vehicles for sale in Miami
to find a green car to call your own.
Cons
Range Anxiety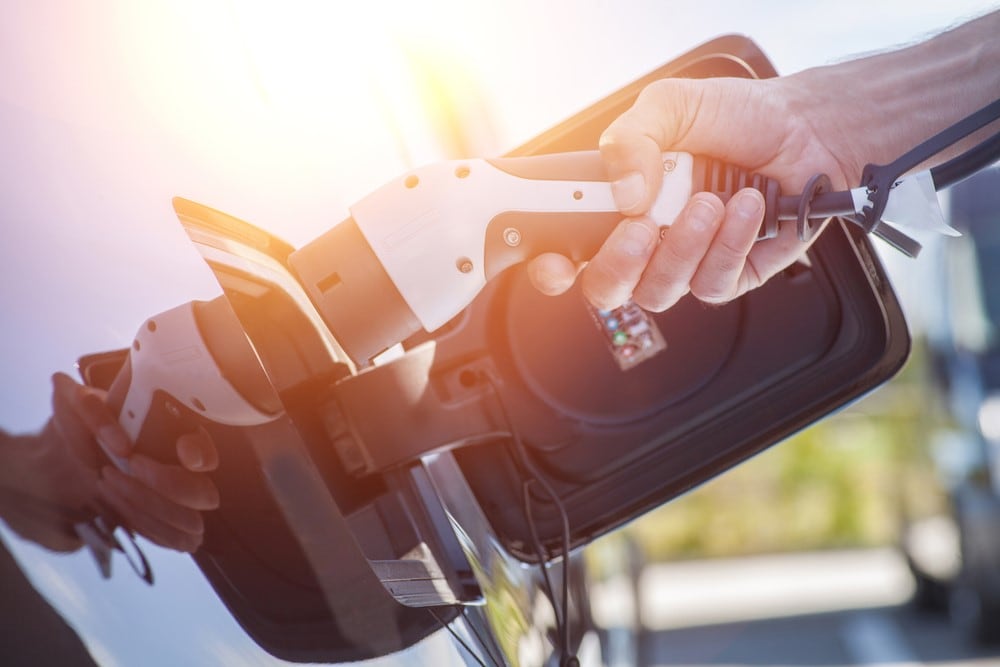 Concerns about driving range still run hot, even though the average electric vehicle can travel farther than the average American drives on a daily basis. For instance, a small electric car like the
MINI Cooper SE
boasts up to 110 miles of driving range, far more than the daily 50-mile commute of a typical American driver.
However, if you drive more than your average bear, or if you've been known to visit out-of-state pals for regular get-togethers, buying or leasing an electric vehicle may not be the wisest decision. In that case, you should invest in a plug-in hybrid vehicle (PHEV), which provides the same in-town benefits of an electric car along with the long-distance perks of a gas-powered vehicle.
Accessibility
Another common complaint amongst US car buyers is a lack of EV availability across the country. While certain regions are EV-heavy—like California, Washington and Florida—many other states simply don't have the same robust electric or alt-fuel vehicle offerings.
Cold Weather
Driving an electric car in cold weather can be detrimental to the EV battery. Running the heat at full blast can reduce some electric vehicles' driving range by up to 41%,
according to a recent study
. This isn't really a problem with Florida drivers, which makes buying an electric car in Miami a much easier decision.
Public Charging
Where can you charge your electric car? The public EV charging infrastructure certainly leaves a lot to be desired, though it's improving every year. Just 5 years ago (2017), the country had 16,000 public charging stations; in 2022, there are over 38,000 public charging locations across the country, including
nearly 2,500 here in Florida
– the most outside of California.
Check Out the 2022 MINI Cooper Electric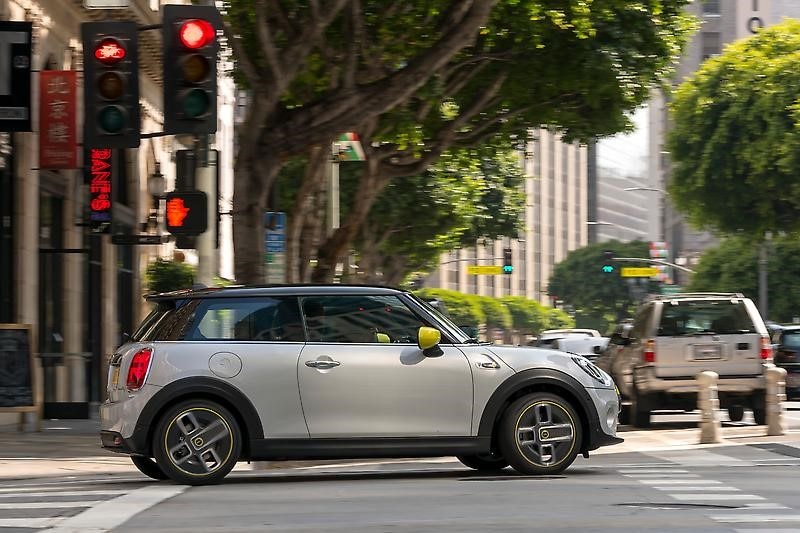 If you're ready to find the best electric car to lease or buy, allow us to introduce you to the
new 2022 MINI Cooper Electric
. Fully loaded with more standard premium features than its predecessor, this Coop' coupe represents an exceptional value, front to back.
With a federal EV tax credit, your 2-door MINI Cooper SE electric car could even cost as little as $22,400 – or less with electric utility rebates and local or state EV incentives applied. That makes the MINI EV one of the most affordable luxury electric cars for sale in America.
Want to buy or build your MINI Electric in Miami? Give Braman MINI a call at (786) 374-2201 to learn more, get a quote or schedule a visit. Click here for directions to our South Florida car dealership, located at 2060 Biscayne Blvd in Miami, FL.