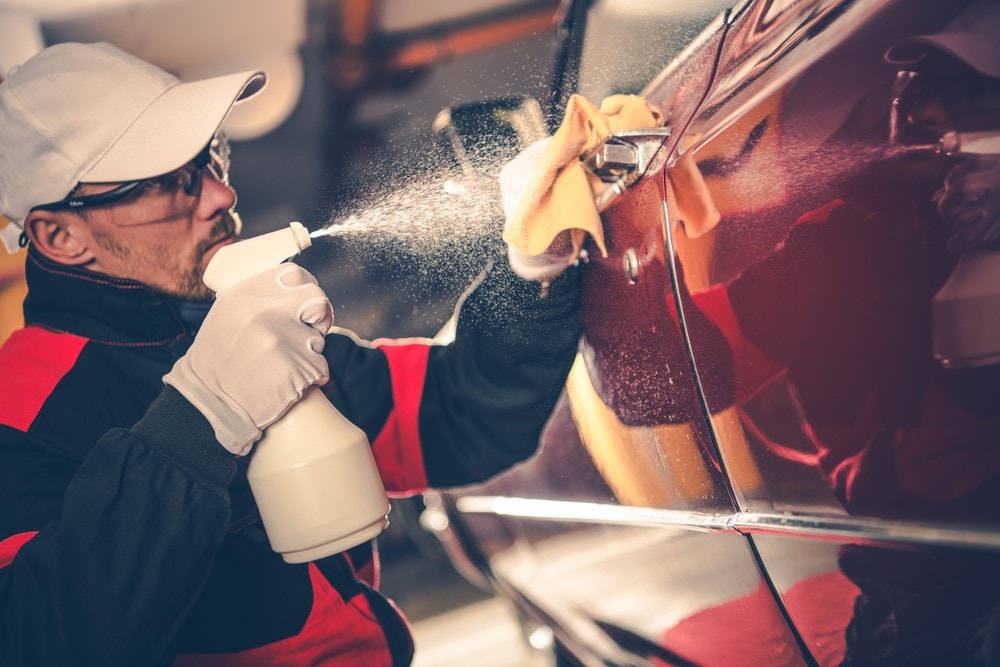 Any good vehicle owner knows to skip the automatic car washer and do the scrubbin' themselves. So, for all you folks who enjoy a sunny afternoon of suds, here are the essential car care products and cleaning accessories to put in your car cleaning kit.
1. Microfiber Cloth for Cars
Every list of car detailing supplies starts with a microfiber cloth or microfiber wash mitt for cars. They're cheap and come in packs, so buy a few at once.
2. Steam Cleaner
When it comes to cleaning your floor mats and carpets, nothing beats a good steam cleaner/vacuum. It even works as a car seat cleaner if you have some deep, stubborn stains. (You know, like that time your kid dropped a chocolate chip cookie under his seat and never told anyone.) You'll come to find that your SteamVac is an essential car seat stain remover and car carpet cleaner machine that also helps to get rid of icky odors.
3. Interior Car Cleaners
The best interior car cleaner is, in our humble opinion,
Meguiar's® All Purpose Cleaner
. It produces a nice foam that helps lift dirt out of hard, porous surfaces like car dashboards. This car cabin cleaner also utilizes a fabric softener to help plump up cloth seats. If you need to do some car deep cleaning, start with this, then move onto the big guns, like using car interior shampoo or hiring a professional car cleaning expert.
For car leather cleaners, you should look into Armor All Cleaning Wipes. They're specifically designed for delicate surfaces like leather car seats, so you don't have to worry about your upholstery fading, drying out or getting damaged. You can also use them as a car dashboard cleaner in a pinch.
Glass cleaners, like Windex, are excellent options to clean windshields. But did you know that one of the best ways to clean car windows is old newspaper? Try it! You'll see that it wipes away smudges in one swift swipe.
4. An Exterior Car Soap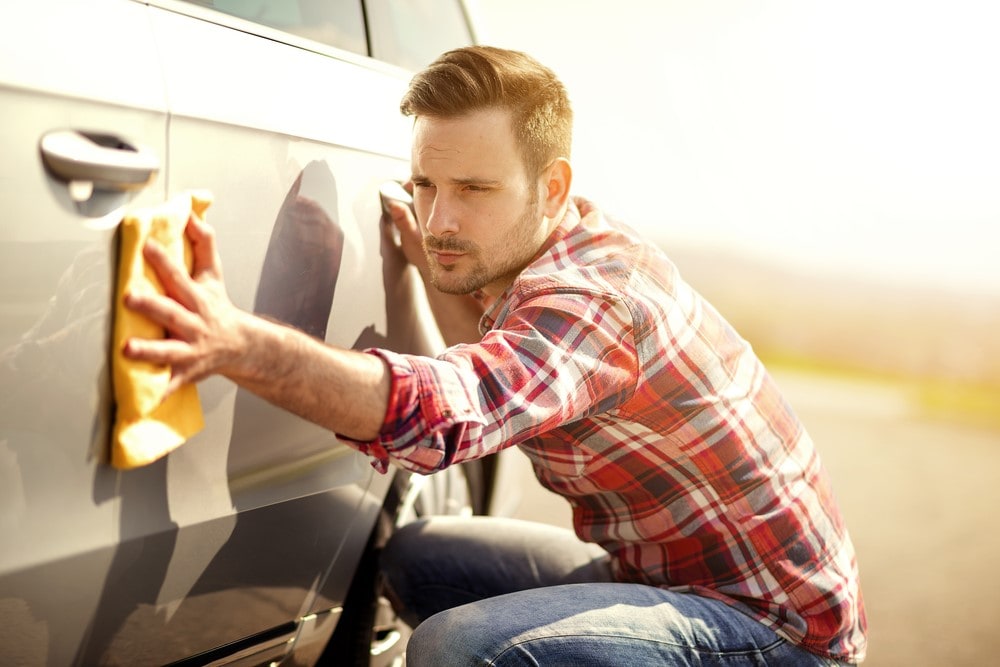 The best soap to wash a car is subjective, but there's no denying the power of
Adam's Car wash Shampoo
. You'll get a nice and sudsy, foam car wash. It's also pH neutral so it won't remove any existing waxes or protectants. Better yet, it smells nice. Add it to your car wash kit and thank us later.
5. Undercarriage Car Pressure Washer
If you travel through or live in areas that get snow, you'll want a good undercarriage washer for your vehicle. All that snowmelt and chemicals can do a number on metal! Prevent corrosion and early rust by investing in something like this
4000 PSI undercarriage car cleaner
. It comes with wheels, so you don't have to kill your back by bending over.
6. Headlight Restoration Kit
Cleaning headlights is easy – unless they're already old and covered in a cloudy film. Then you need a 3M headlight restoration kit or some similar product. If you plan to own your car until it runs into the ground, eventually you'll need to clean foggy headlights, and this product will come in handy.
Ask us about what the best headlight restoration kit is, and we'll help you order one for your MINI Cooper or any other type of vehicle.
7. Goo Gone Automotive
It's the perfect tar and sap remover for cars, but
Goo Gone Automotive
has tons of other uses, such as a bird poop cleaner, a bug remover for car grilles, and a bumper sticker remover. Keep it in your trunk or garage.
8. WD-40
Like Goo Gone Automotive, WD-40 is an essential car cleaning accessory to have at the ready. WD-40 has
so many uses
, it would take at least 11 minutes to type them all out. But to give you an idea of what WD-40 can do for your vehicle, we'll give you a short rundown:
Clean headlights
Clean oil spills
Unstick stuck chewing gum on seats
Remove tar and sap from exterior paint
Remove bumper sticker residue
Degreaser for car engines
Remove crayons from carpets
Lubricates squeaky door hinges
Rust-proofs some metal
Clean bugs
It really does everything.
Now that your car is looking snazzy, it's time to make sure it can walk the walk, too. That is to say, you should get your vehicle serviced – you know, oil changes, tire rotations, and all that jazz.