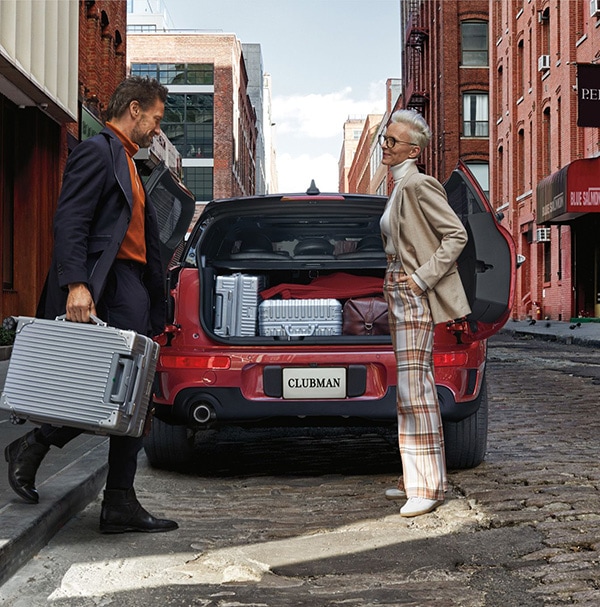 As one of the world's most desirable places to live, South Florida is a magnet for billionaires, tech titans, celebrities, media moguls, and other well-heeled folks. That's why you're sure to see every manner of a high-end luxury car - from Bentley, BMW, and Bugatti to Rolls-Royce and Porsche - on Miami's sun-drenched streets.
However, there's one luxury car brand that deserves to be added to this exclusive "A" list of Miami's automotive elite and that's the diminutive yet surprisingly luxurious MINI. Here are a few of the many reasons why the MINI stands out as one of South Florida's most affordable luxury automobiles.
A 60-year History of Quality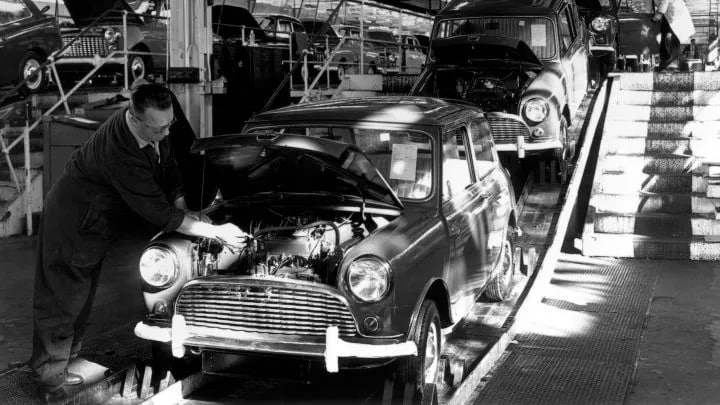 When shopping for
luxury cars for sale near Miami
, discriminating luxury car buyers demand a higher level of quality throughout. MINI delivers a premium driving experience with a zealous attention to detail, the use of top-quality materials, and a passionate desire to craft one of the most well-built and reliable vehicles on the road today.
(If you want proof of MINI's legendary reliability and longevity, read the story of Harold Stanfield, owner of a 2002 MINI Hardtop that's approaching the 500,000-mile mark.)
MINI's legacy of quality stretches back more than 60 years when the first MINI rolled off the assembly line in 1959. Packed with innovative features like a transverse-mounted engine, the MINI became an instant sensation that earned it an almost cult-like status. From the racetrack to the boulevard, MINIs became a recognized symbol of individuality and prestige. In 1999, automotive journalists from around the world voted the MINI as "European Car of the Century."
Personalized Customization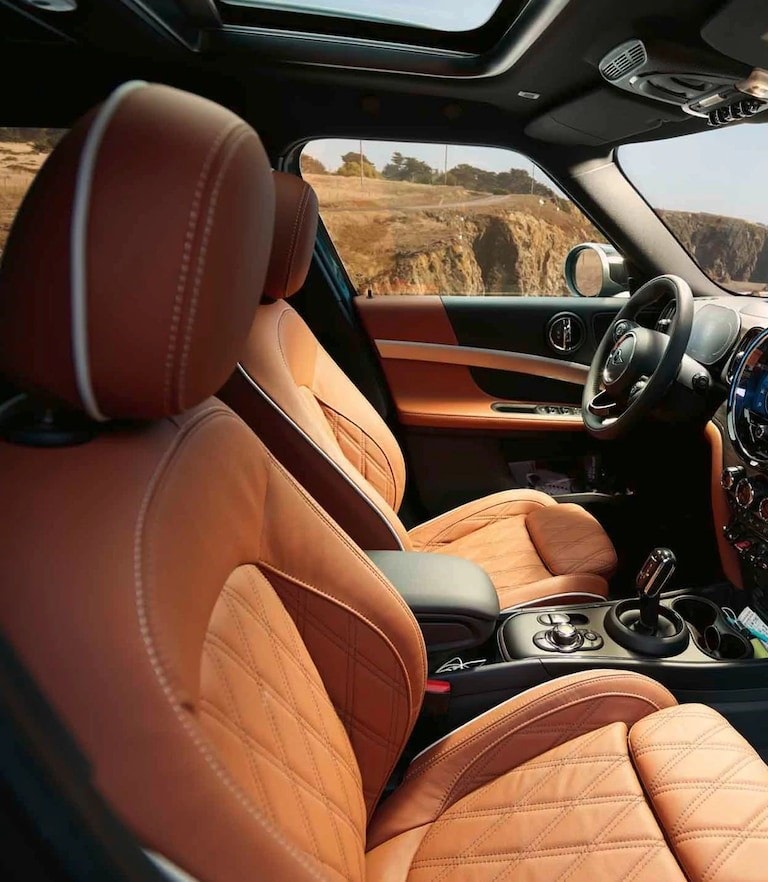 Taking a cue from Bentley and Rolls-Royce, MINI offers buyers an almost limitless range of bespoke customization options. These include exterior paint colors, contrasting roof/mirrors, sport racing stripes, piano-black exterior trim, a variety of wheel choices, custom badging, and more. Buyers can also choose from an array of interior upholstery, sport seating, ambient lighting, and technology upgrades.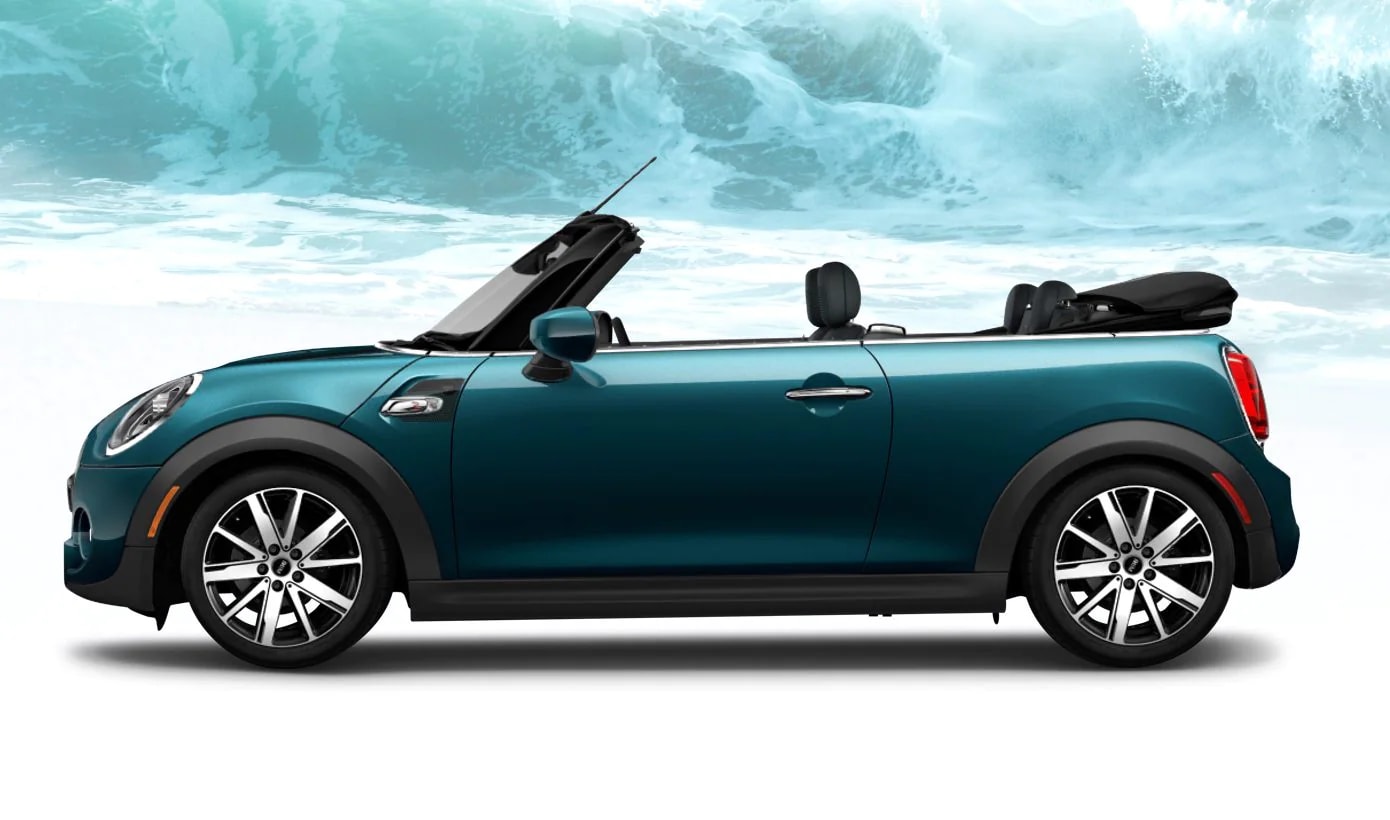 Additionally, six unique
MINI Special Edition vehicles
offer luxury car buyers an opportunity to experience the ultimate expression of automotive originality with a distinctly British flavor.
Exclusive Camaraderie
Luxury and exclusively fit hand-in-glove. When you buy a new MINI from Braman MINI of Miami, you join an exclusive club of MINI owners who share the same passion for their MINI as you do. There are MINI Owner Clubs from coast to coast, including right here in South Florida.
Superlative Safety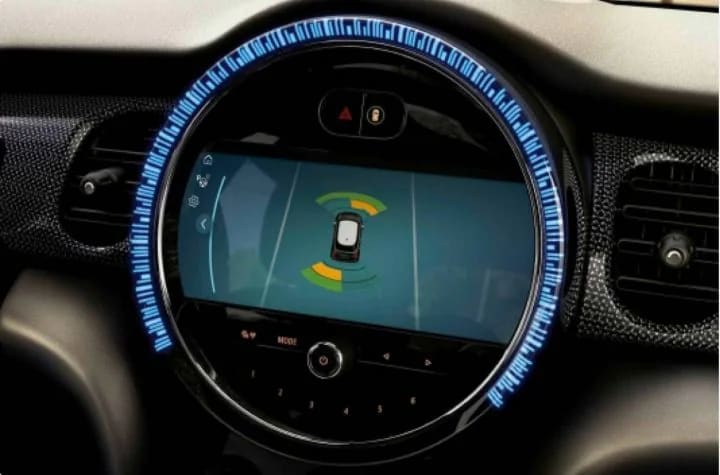 Today's top luxury brands are at the forefront of safety technology. Right in step is the MINI's suite of advanced safety features. These include standard automatic emergency braking, lane departure warning, and pedestrian and front collision warning. Plus, there's available adaptive cruise control, parking sensors, and fighter jet-like heads-up display (HUD).
Electrified Luxury Personified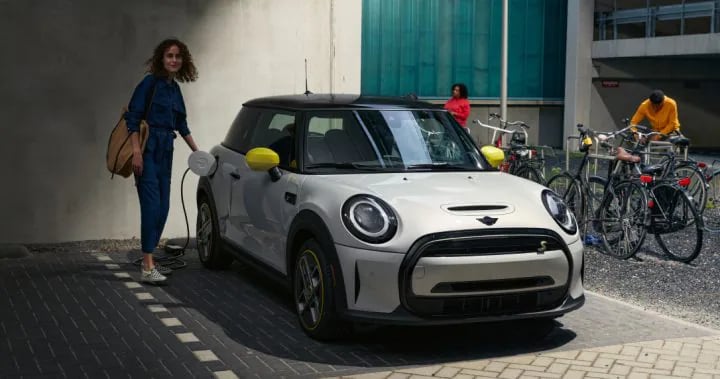 For luxury car buyers with an eye toward the environment, MINI is helping power a renewable future with two unique hybrid and all-electric vehicles in its lineup: The
MINI Countryman Plug-in Hybrid
and the new
2022 MINI Cooper SE Hardtop
. Both offer an exceptional range, plug-in charging capability, and superior fuel economy.
Deluxe Performance & Handling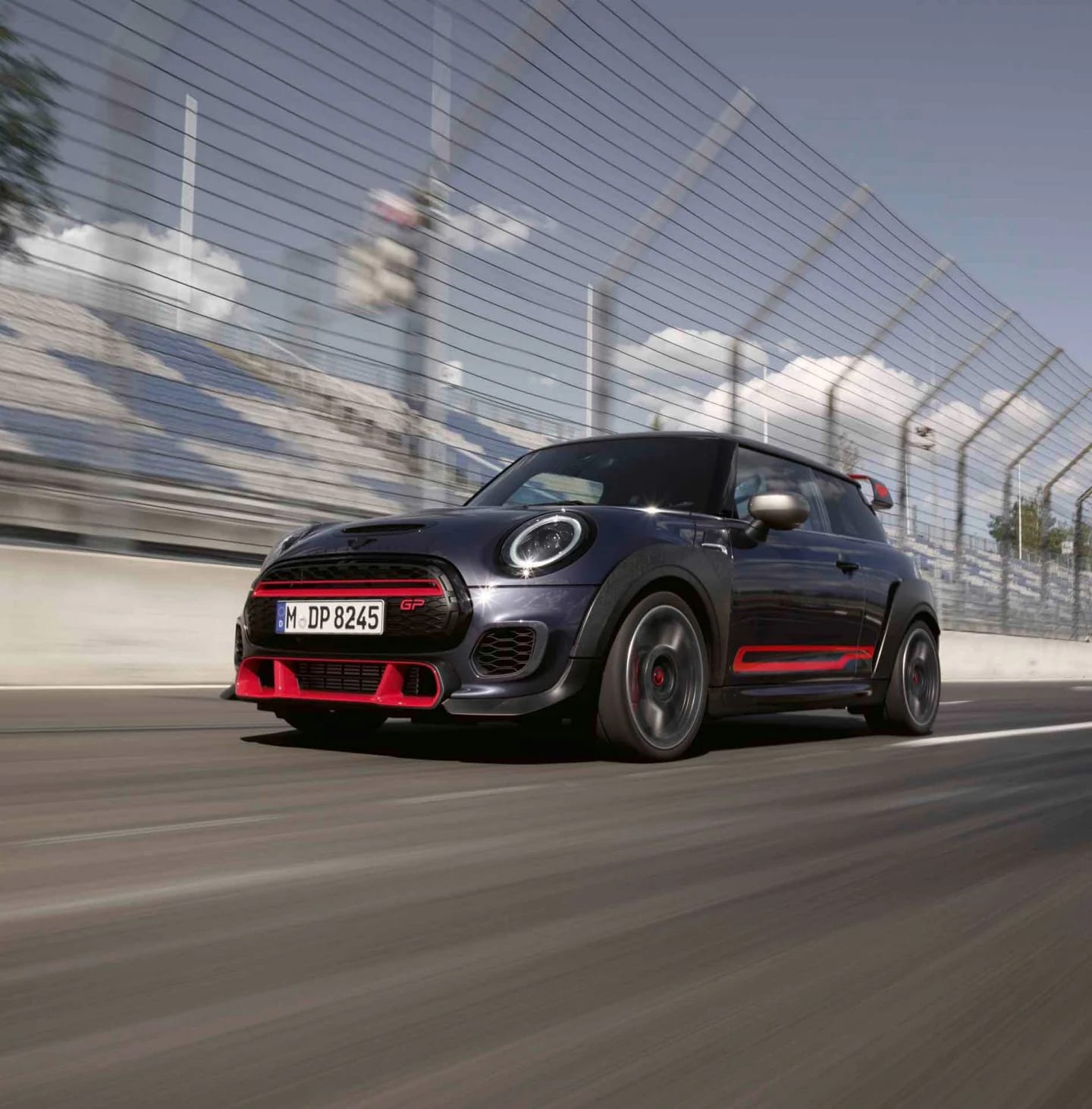 The definition of a luxury vehicle doesn't have to be determined by whether or not it has a built-in Champagne chiller or foot massagers for rear passengers. Perhaps the best way to redefine automotive luxury is how the vehicle makes you feel where it really counts: Behind the wheel.
When it comes to driving a MINI, exhilaration comes standard. It's the kind of "can't-wipe-that-smile-off-your-face" driving experience that turns even the most pedestrian of trips into a much-anticipated joy ride that amps up a new dimension of driving fun.
Today's MINI lineup offers the perfect balance of luxuriously accommodating appointments and a bold, freewheeling spirit. This race-bred heritage harkens back to the early 1960s when legendary British race driver John Cooper and MINI teamed up. The rest is history, as MINIs dominated racetracks and rallies across the globe. They still do so today.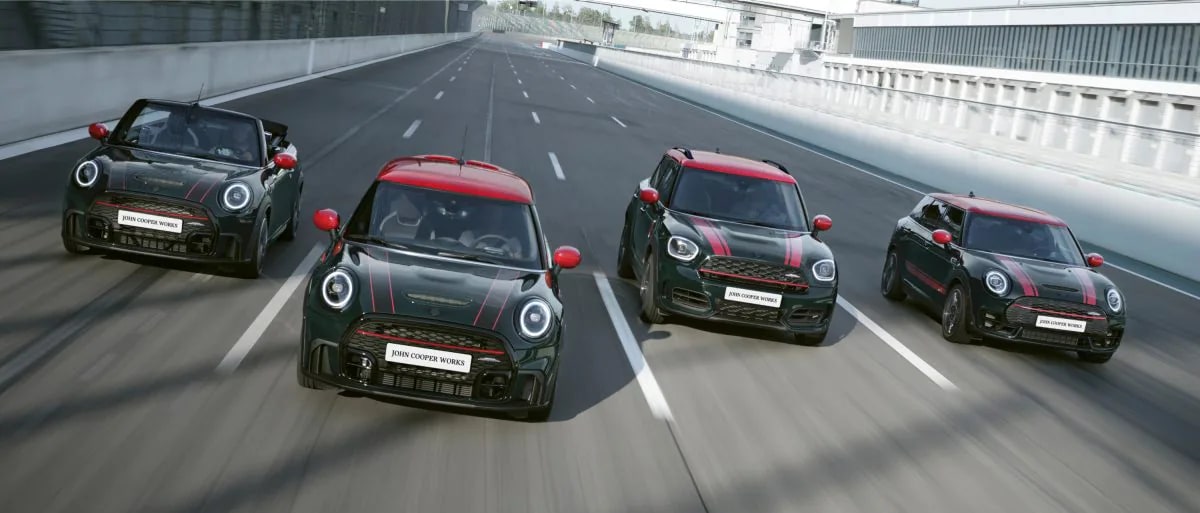 The lineup of John Cooper Works Edition MINIs continues to set new standards for nimble handling and lively performance that put them in the winner's circle with racing enthusiasts and luxury car buyers alike. The John Cooper Works Edition is available on the
MINI Hardtop two-door
,
MINI Convertible
, the
MINI Clubman All4
, the
MINI Cooper Countryman
, and the ultimate expression of luxurious fun: The 2022 John Cooper Works Countryman.
Maximum Luxury Meets Maximum Performance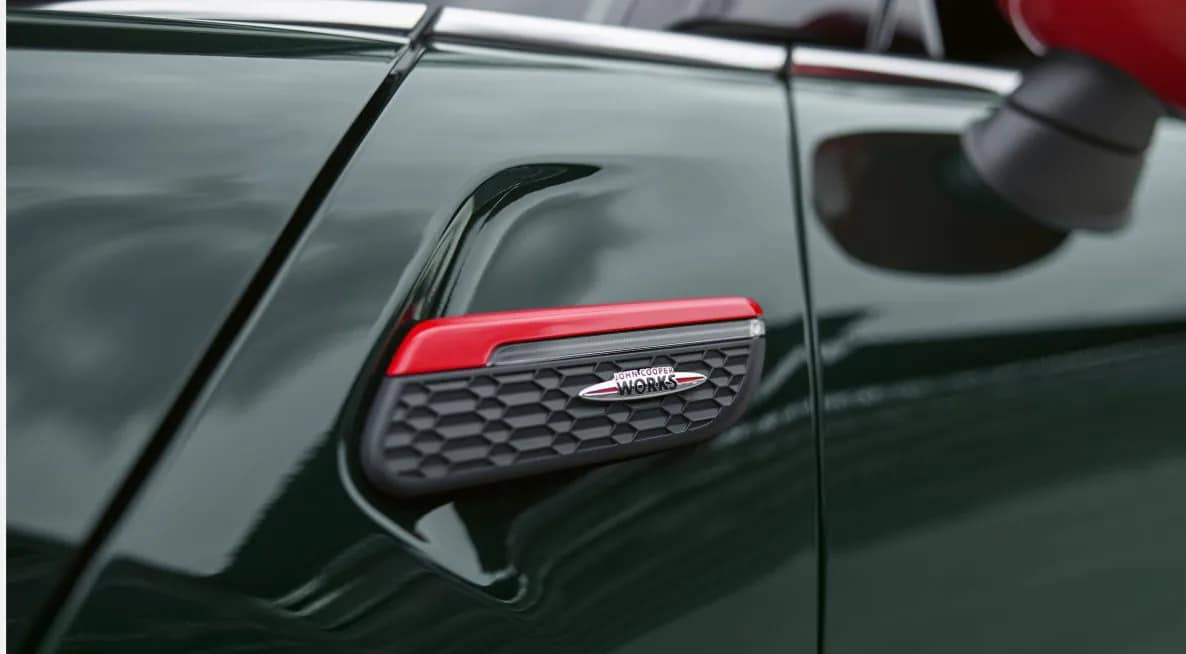 As the biggest of the MINI lineup, the top-of-the-line 2022 John Cooper Works (JCW) Countryman ALL4 Iconic model artfully combines maximum luxury, maximum space, and maximum fun into a minimalist exterior package.
If you want to get noticed, the JCW Countryman obliges with its own unique, race-inspired vibe. Whether in hardtop or droptop configurations, its optional signature design elements like a full-body aero kit and exclusive two-tone color schemes will ensure that you'll stand out in the crowd.
The JCW Countryman's spacious and versatile interior has plenty of room for five adults. It cossets you in an array of upscale appointments, including top-quality leather seats with contrast stitching. Other upscale amenities include an audiophile-quality, 12-speaker Harmon-Kardon audio system, and panoramic sunroof. Additionally, bespoke JCW perks include an ergonomic leather steering wheel and Formula One-style paddle shifters that let you snap through the Countryman's 8-speed transmission with aplomb.
Under the hood, the JCW Countryman is powered by the same potent 2.1-liter, twin-power turbocharged four-cylinder engine found in the BMW X1 SAV. Based on the BMW X1 platform, it delivers a potent 301 horsepower that rockets the JCW Countryman to 60 mph in under five seconds. You'll also enjoy exceptional handling with the JCW Countryman's advanced ALL4 all-wheel-drive and optional Nitron sport-tuned suspension with separately adjustable front and back dampers.
Get Maximum Luxury at a MINI-mum Price
If you're looking for a MINI Cooper for sale near you, discover MINI's affordable luxury and fun-loving attitude at South Florida's premier MINI dealership, Braman MINI of Miami.
With the largest inventory of new MINIs in South Florida, now is the time to take advantage of our "Summer of Drive" sales event with exceptional savings on select models. For the best deals on a new or pre-owned MINI, contact us today at 786-374-2201. Or stop by our South Florida MINI dealership, conveniently located at 2060 Biscayne Blvd., Miami FL 33137.